Upcoming Conferences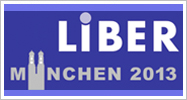 LIBER, Germany 2013
Is the 42nd Annual Conference "Research Information Infrastructures and the Future Role of Libraries". Topics of interest include, but are not limited to: collection development, data, digital preservation, eBooks, research infrastructures, new technologies, leadership, policy and strategy.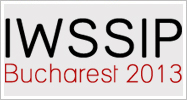 IWSSIP, Romania 2013
The International Conference on Systems, Signals and Image Processing is a well established international conference on theoretical, experimental, and applied signal processing techniques. IWSSIP brings together researchers and developers from both academia and industry to report on the latest scientific and theoretical advances.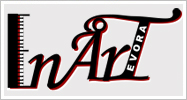 InART'13, Portugal 2013
The conference´s main aim is to create a platform of knowledge sharing between different fields of science and technology with a particular accent on Innovations from Surface and Nano and Environmental sciences applied to the characterization, conservation and valorisation of cultural heritage in Europe and around the world.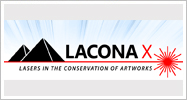 LACONA X, Egypt 2014
Is the tenth conference of the Lasers in the Conservation of Artworks - LACONA The biennial LACONA conference gathers together researchers, conservators and conservation scientists, companies, architects, decision-makers and experts in Laser-based techniques for the conservation of cultural heritage to share their latest projects and experiences.